Date/Time
Date(s) - 2015/03/28
1:00 pm - 5:00 pm
Reserved spaces: 52 / 52 Pending spaces: 0
Location
Archetype / Newton Studio
Categories
NOTICE: ALL WORKSHOP BOOKINGS ARE TO BE DONE ONLY VIA OUR ONLINE RESERVATION FORM ON THIS PAGE TO ENSURE PROPER REGISTRATION. INQUIRIES CAN BE CONDUCTED VIA PHONE OR EMAIL.
---
Your registration will only be confirmed once you have made the payment either via bank deposit/store payment (for workshops that requires payment). LIMITED SLOTS ARE ON FIRST COME FIRST SERVED BASIS ONLY. Until payment has been made, your reservation status will be listed as PENDING.
The management reserves the right to close down the registration at any time without due notice - a.) no more slots b.) lack of participants for the event c.) other concerns
---
FULLY BOOKED - This event is fully booked. Please visit our site next time to check out other upcoming events.
---
Topics covered: Introduction to the GoPro video camera, GoPro basic features and handling, video primer, GoPro-graphy, sharing the GoPro experience. Our instructors would be conducting the workshop in a seminar format.
Instructors: Arie Roque, Winston Chua, Marty Ilagan
Fees: FREE! (as long as you have a GoPro video camera-any model)
Where: (@ Newton Studio, Makati City, Philippines):
1406 A Newton St. Brgy. San Isidro, Makati city
MAP: https://goo.gl/maps/DnqZDI
---
Requirements & registration details:
No video experience is necessary (although it would be nice if you have the passion for the craft and have read your GoPro's manual). A GoPro video camera is necessary for the workshop.
Call (02) 209-8300 / +639328854615 or email us at workshops@m2studio.biz for more information. Alternately you can also contact us here.
---
Instructor Profiles: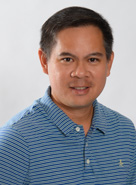 MARTY ILAGAN
Henry's Cameras / GoPro Brand Ambassador
Commerical Videographer / Photographer | MRI Images | Pixoto profile
Marty is a seasoned media professional who has specialized in covering events using his GoPro and Drone. Some notable events include the ff: Globe MyBusiness Golf Invitationals, Gatorade Golf Cup, Ambassador Tantoco Golf Cup, Smart Infinity and Sta. Elena Invitational.
He has also captured video and photos for the 2014 Holy Land Pilgrimage, led by Fr. Fernando Suarez in Israel.  His other clients include: Mañosa Properties, DMCI – Acacia Estates, Manulife Philippines, Pancake House Group, Brothers Burger, CYMA, Kopiroti, Hai Chix & Steaks, Dolcelatte, & more.
When not in the field, Marty also videos for food and web episodes for Daphne Oseña-Paez, Marilen Montenegro, and Globe myBusiness. Marty also does golf course photography for various Clubs.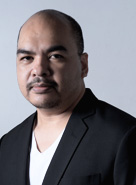 ARIE ROQUE
The GoPro 'Noob'
Video Production Specialist | www.behance.net/ariecutter
Specialising in the moving image, with 15 years of experience in film and video post-production. Arie has worked with top local post-production companies, doing editorial and effects work for television commercials, episodic shows, corporate videos, and feature film.
These days, he prefers working behind the camera, most of the time as a videographer and director for M2 Photography Studio. He is also a faculty member at the DLS-College of Saint Benilde's School of Design and Arts.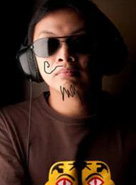 WINSTON CHUA
The GoPro Enthusiast
Video editor | https://vimeo.com/winstonchua
Graduated as AB-MMA at DLS-CSB and has extensive experience as a a video editor for the past 11 years with TV commercials and series for companies such as KFC, Tokyo Tokyo, Mister donut, magnolia, Jollibee, Chowking. Winston travels all over the Philippines with a GoPro on the ready to capture and share photos and videos of good memories.
More information at our Workshops page. Hoping to see you soon at our events!