Map Unavailable
Date/Time
Date(s) - 2019/04/27
5:00 am - 6:00 pm
Reserved spaces: 16 / 20 Pending spaces: 6
Location
Taal Town, Batangas
Categories
NOTICE: ALL WORKSHOP BOOKINGS ARE TO BE DONE ONLY VIA OUR ONLINE RESERVATION FORM ON THIS PAGE TO ENSURE PROPER REGISTRATION. INQUIRIES CAN BE CONDUCTED VIA PHONE OR EMAIL.
---
Your registration will only be confirmed once you have made the payment either via bank deposit/store payment (for workshops that requires payment). LIMITED SLOTS ARE ON FIRST COME FIRST SERVED BASIS ONLY. Until payment has been made, your reservation status will be listed as PENDING.
The management reserves the right to close down the registration at any time without due notice - a.) no more slots b.) lack of participants for the event c.) other concerns
---
Registration has ended for this event. Please check back soon for our other events.
---
Objective:  To promote photography and videography to the community through an organized tour to Taal town's Iconic churches, museums, cultural sites and communities.
Learn:  Do's / Dont's, experience Taal town first-hand, documentation of churches & culturally important locales.
Social Media Tags: #HenrysCamerasPH #HenrysProfessional
Photowalk facilitators: Edwin Celestino , Arie Roque & Michael Mariano
Fee/Inclusions:  P2,500.00 Tour registration fee, transportation, lunch, snacks, tickets to the local attractions, photowalk travel kit
Where: (starting @ TBA Manila):
Glorietta (TBA)
Requirements:  OPEN TO USERS OF ANY CAMERA BRAND & no shooting experience required, comfortable shooting clothes, tripod/monopod is optional.

---
Registration and payment details
Confirm your registration by sending in a copy of your deposit / transfer receipt to workshops@m2studio.biz once you have made your payment.
Payment can be made via bank deposit / transfer (For workshops that says the 'FEE: FREE', there is no need to make the payment).
BPI (Bank of the Philippine Islands)
Henry's Professional Photo Marketing Inc.
#3063-6135-75
Metrobank
Henry's Professional Photo Marketing Inc.
#0213021507394
Please bring your receipt of payment (online receipt / deposit slip) on the day of the event itself for confirmation during registration. For FREE events, just show your confirmed reservation email.
---
Workshop Schedule:
*Updated: 2019 March 01
| | | |
| --- | --- | --- |
| TIME | LOCATION | ACTIVITY |
| 500AM to 530AM | Shell Magallanes Makati (map) | Assembly/Departure |
| 800AM | ETA at Heritage town – Taal | Breakfast |
| 830AM to 900AM | Basilica of St. Martin of Tours | Shoot around |
| 900AM to 930AM | Villavicencio Wedding Gift House | Shoot around |
| 930AM to 1015NN | Casa Villavicencio | Shoot around |
| 10:15AM to 10:45AM | Galleria Taal | Shoot around |
| 10:45AM to 11:30AM | Apacible Museum / Burda Demo | Shoot around |
| 1130AM to 1PM | Don Juan Restaurant | LUNCH |
| 1:00PM to 1:45PM | Agoncillo Museum / Balisong Demo | Shoot around |
| 1:45PM to 2:30PM | Panutsa Demo at Seiran Taal | Shoot around |
| 2:30PM to 3:00PM | Our Lady of Casaysay Shrine | Shoot around |
| 3:00PM to 4:00PM | Pasalubong shopping / sightseeing | Shoot around |
| 4:00PM | ETD to Manila | Departure |
---
Requirements & more information:
No photography / video experience is necessary (although it would be nice if you have the passion for the craft and have read your camera's manual). A digital point & shoot (with manual / PASM mode) or digital SLR is necessary for the event.
Call (02) 209-8300 / +639328854615 or email us at workshops@m2studio.biz for more information. Alternately you can also contact us here.
---
Faciltator Profiles: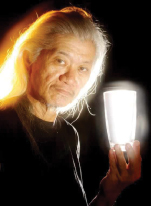 EDWIN CELESTINO
Fashion & Advertising photographer
One of the Philippines' foremost fashion and advertising photographers, with more than 30 years professional experience. His client list includes all of the major department stores, fashion designers and many of the leading magazines in Metro Manila.
Of late, he is into education, teaching photography in the DLS-College of St. benilde from 2003 to 2010. Presently, he teaches at CIIT-College of Arts and Technology while also conducting workshops for the Ayala and Ortigas Foundations.
MICHAEL MARIANO
Commercial photographer | Multimedia Designer | www.marianomedia.com 
A professional artist with over 15 years worth of experience in digital imaging and photography. His client list includes direct clients, leading design agencies, magazines and companies in Metro Manila. He has taught photography / multimedia design for colleges and workshops in the Philippines.
Michael's works has been exhibited in the Philippines and at the Philippine Consulate in New York during his 2 year Pratt Institute post-graduate studies. After his post-graduate education, he also crafted portraits and materials for Scratch DJ Academy, Scratch Events and Scratch Weddings which forms the Scratch Music Group in NYC, USA. As of late, he currently leads and manages M2 Photography Studio.
ARIE ROQUE
Video Production Specialist | www.behance.net/ariecutter
Specialising in the moving image, with 15 years of experience in film and video post-production. Arie has worked with top local post-production companies, doing editorial and effects work for television commercials, episodic shows, corporate videos, and feature film.
These days, he prefers working behind the camera, most of the time as a videographer and director for M2 Photography Studio. He is also a faculty member at the DLS-College of Saint Benilde's School of Design and Arts. 
More information at our Workshops page. Hoping to see you soon at our events!