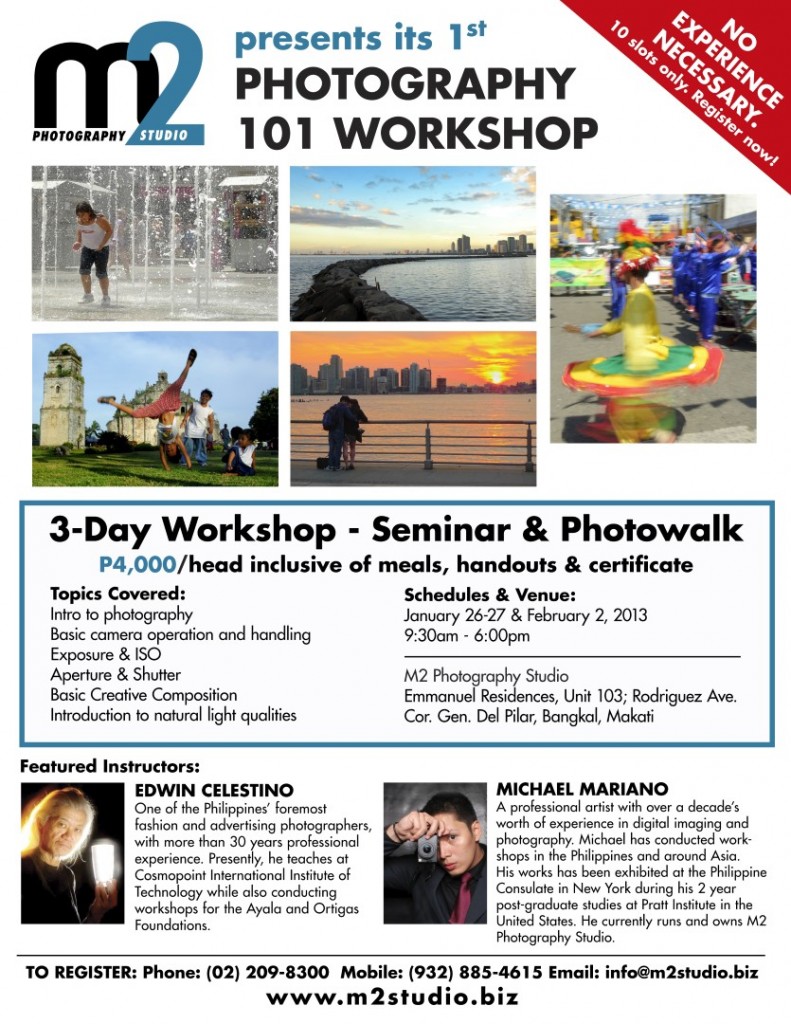 M2 Photography Studio would like to greet everybody a happy new year!
With the arrival of the new year, we present our 1st Photography 101 Workshop. M2 Photography Studio is conducting a 3-day basic photography workshop @ M2 Photography Studio in Bangkal, Makati on January 26,27 & Feb 2, 2013 | 9:30AM to 6:00PM.
Our featured instructors are: Edwin Celestino & Michael Mariano whom would be conducting the workshop in a seminar and hands-on format.
No photography experience is necessary (although it would be nice if you have the passion for photography). A digital point & shoot (with manual / PASM mode) or digital SLR is necessary to participate.
Registration fee is P4,000.00/$100.00 that is payable upon the start of the workshop. Inclusive of meals, handouts and certificate. There are only 10 slots available so please register ahead to get the chance to participate in our 1st ever workshop.
Call (02) 209-8300 / +639328854615 or email us at info@m2studio.biz for more information. Alternately you can also contact us here.
More details on the e-poster below. Hoping to see you soon at the workshop!
– Mike M. / M2 Photography Studio